FOUNDATION Fieldbus Training
FOUNDATION Fieldbus - CC202 - Three day (24 hours)
FOUNDATION Fieldbus, a common and proven technology in the process industry offers more capabilities than the traditional 4…20mA technology.
To gain the full benefits of digital communication provided by FOUNDATION Fieldbus, an understanding of the technology is necessary.
Attend one of our Endress+Hauser certified FOUNDATION Fieldbus training classes to get the most from your installed base and understand the implementation of the latest features to improve your process.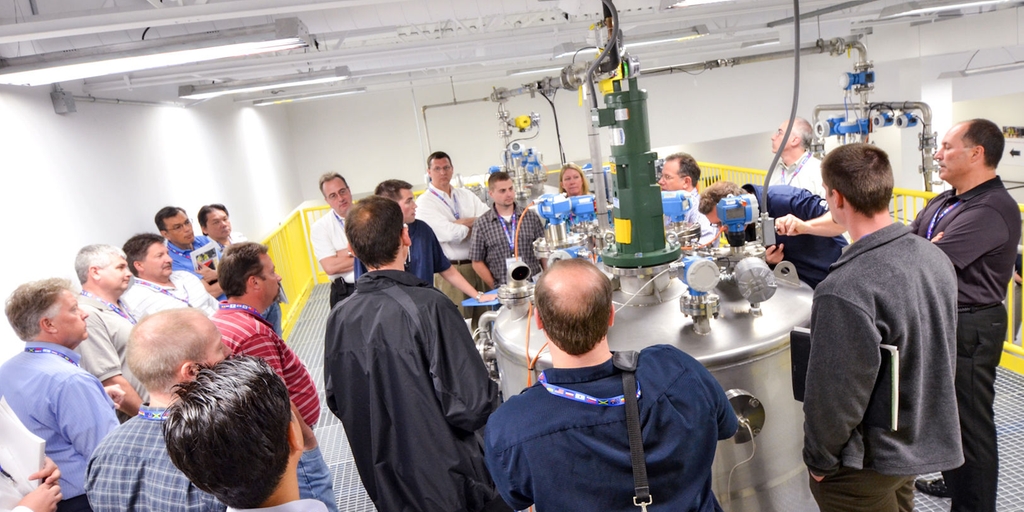 Contenu
You will learn with the help of hands-on exercises, how to implement FOUNDATION Fieldbus technology in process automation. Features like control in the field are shown as well as device configuration via DTM

THEORY: Organization of the Fieldbus Foundation / From analog to digital communication /FOUNDATION fieldbus physical layer (H1, HSE) / Types of wires and components / Grounding and shielding concepts / FISCO, Ex-concepts / Segment calculation


FOUNDATION fieldbus communication method / Device identification / Device Descriptions (DDs) / Link Active Scheduler (LAS) capabilities / Device integration procedure / Resource, transducer blocks / Function block types and parameters

PRACTICE: Wiring of FOUNDATION fieldbus segments / Device integration / Creating control strategies / Device configuration via DD/ DTM / Signal measurement with oscilloscope / Bus analysis with latest tools / troubleshooting / Device replacement

Objectifs
By the end of this course you will be able to design and commission a FOUNDATION fieldbus network.
You will also understand the benefits of the technology and know the procedure for troubleshooting

Qui devrait participer ?
Technicians / Maintenance Technicians


Service / Support Specialists

Supervisors

Programmers / Device Configurators

Engineers
Prérequis
Basic knowledge of electronics and ability to use a computer