Specs at a glance
Max. measurement error

Volume flow (standard):
‐ ±1.0 % o.r. for 3 to 40 m/s (9.84 to 131.23 ft/s)
‐ ±2 % o.r. for 0.3 to 3 m/s (0.98 to 9.84 ft/s)
Volume flow (optional calibration):
‐ ±0.5 % o.r. for 3 to 40 m/s (9.84 to 131.23 ft/s)
‐ ±1.0 % o.r. for 0.3 to 3 m/s (0.98 to 9.84 ft/s)
Corrected volume flow (standard):
‐ ±1.5 % o.r. for 3 to 40 m/s (9.84 to 131.23 ft/s)
‐ ±2.5 % o.r. for 0.3 to 3 m/s (0.98 to 9.84 ft/s)
Corrected volume flow (optional calibration):
‐ ±1.0 % o.r. for 3 to 40 m/s (9.84 to 131.23 ft/s)
‐ ±1.5 % o.r. for 0.3 to 3 m/s (0.98 to 9.84 ft/s)
Sound Velocity: ±0.2 % o.r.

Medium temperature range

-50 to 150 °C (-58 to +302°F)
-50 to 100 °C (-58 to +212°F) with integrated pressure cell

Max. process pressure

0.7 to 101 bar a (10.15 to 1464.88 psi a)

Wetted materials

Measuring tube: 1.4408/1.4409 (CF3M)
Transducer: 1.4404 (316, 316L, Titan Grade 2
Field of application
For a wide range of gas applications Prosonic Flow G provides reliable flow measurement, even with wet gas and changing gas properties and compositions. A pressure-rated sensor housing with rupture disc limits safety risks. The innovative remote transmitter maximizes installation flexibility and operational safety in demanding environments. Heartbeat Technology ensures compliance and process safety at all times.

The measuring principle is unaffected by gas composition

Accurate measurement of natural and process gas in the chemical as well as oil and gas industries.
Device properties:
Direct measurement: flow, pressure & temperature

Wetted parts: titanium / 316L

Maximum measuring accuracy: 0.5 %

Remote version with up to 4 I/Os

Backlit display with touch control and WLAN access

Standard cable between sensor and transmitter
Benefits
Flexible device with user-definable gas mixtures for demanding measuring tasks

Maximum reliability even with humid or wet gas – sensor design insensitive to condensate

High-performance process control – real-time pressure- and temperature-compensated values

Efficient solution – multivariable, no pressure loss

Full access to process and diagnostic information – numerous, freely combinable I/Os

Reduced complexity and variety – freely configurable I/O functionality

Integrated verification – Heartbeat Technology
Extended selection
High-end products

Highly functional and convenient
Technical excellence
Simplicity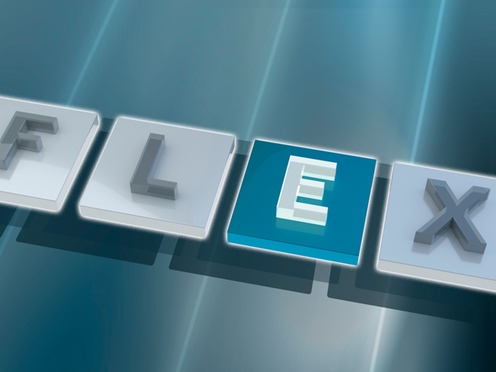 Loading alternative products
Success stories
Reliable calibration using hydrocarbons

On the new factory calibration rig from Endress+Hauser, Wintershall Dea can now calibrate Promass F with hydrocarbons as legally mandated – a significantly cheaper option than on-site calibration.
Simple products

Easy to select, install and operate
Technical excellence
Simplicity
Standard products

Reliable, robust and low-maintenance
Technical excellence
Simplicity
High-end products

Highly functional and convenient
Technical excellence
Simplicity
Specialized products

Designed for demanding applications
Technical excellence
Simplicity
FLEX selections
Technical excellence
Simplicity

Fundamental selection

Meet your basic measurement needs

Technical excellence

Simplicity

Lean selection

Handle your core processes easily

Technical excellence

Simplicity

Extended selection

Optimize your processes with innovative technologies

Technical excellence

Simplicity

Xpert selection

Master your most challenging applications

Technical excellence

Simplicity