1-/2-channel transmitter
Liquiline CM442R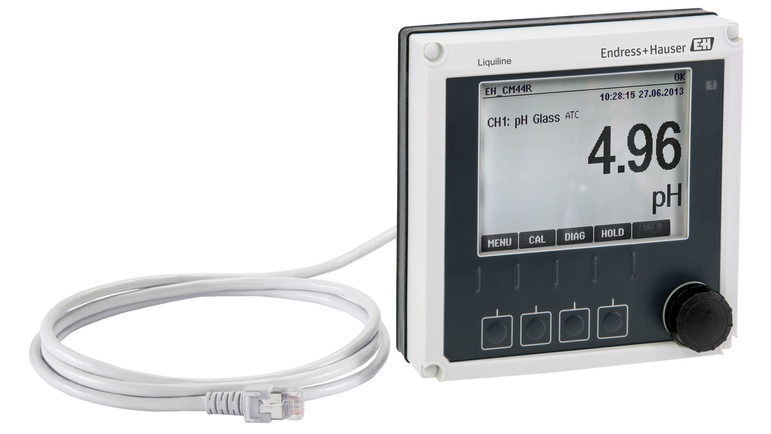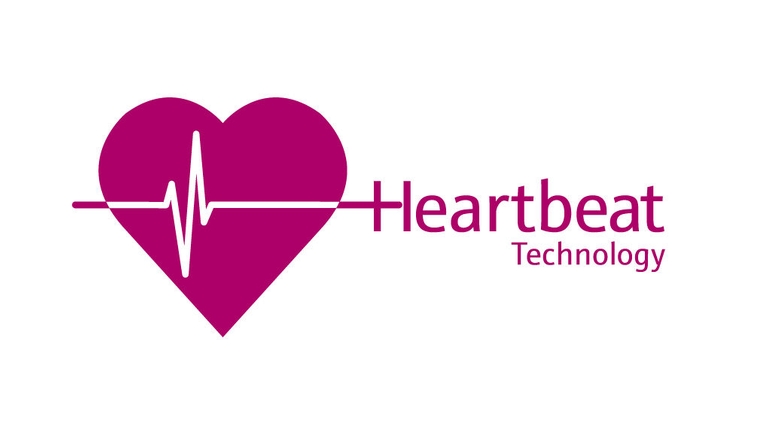 Compact multiparameter DIN-rail and cabinet device for all industries
Liquiline CM442R is an easy-to-use, digital multiparameter transmitter for process monitoring and control in all applications - even where mounting space is limited. It saves you time and money through simplified and quick system integration, installation, and handling. The 1-/2-channel controller is extremely compact and fits in every cabinet. Liquiline CM442R provides you with all the benefits of a best-in-class transmitter platform from clever simplicity to maximum process safety.
Simple products

Easy to select, install and operate
Technical excellence
Simplicity
Standard products

Reliable, robust and low-maintenance
Technical excellence
Simplicity
High-end products

Highly functional and convenient
Technical excellence
Simplicity
Specialized products

Designed for demanding applications
Technical excellence
Simplicity
FLEX selections
Technical excellence
Simplicity

Fundamental selection

Meet your basic measurement needs

Technical excellence

Simplicity

Lean selection

Handle your core processes easily

Technical excellence

Simplicity

Extended selection

Optimize your processes with innovative technologies

Technical excellence

Simplicity

Xpert selection

Master your most challenging applications

Technical excellence

Simplicity
Specs at a glance

Input

1 to 2x Memosens digital input
2x 0/4 to 20mA Input optional
2x Digital input optional

Output

2 to 8x 0/4 to 20 mA current outputs
Alarmrelay, 2x relay, ProfibusDP, Modbus RS485,
Modbus TCP, Ethernet

Ingres protection

Transmitter: IP20
Optional Display: IP66
Loading alternative products
Quick selection
Choose from our suggested options
Individual configuration
Continue your selection from all possible options
Benefits

Saves space, saves money:
Extremely small footprint, saves space in cabinets – perfect for skids.

High-speed installation:
No cut-out in cabinet door, one-click DIN-rail mounting, minimized wiring.

Simple and safe commissioning:
Saving configuration on...
Field of application

The Liquiline CM442R multiparameter transmitter is suitable for all applications in non-hazardous areas, for example in these industries and their utilities:

Food & Beverages

Life Sciences

Power & Energy

Water & Wastewater

Chemicals

Liquiline...
Documents / Manuals / Software
Accessories / Spare parts
Kit: basic module BASE-L

power supply 24V AC/DC, 2x 0/4..20mA Out 2x digital sensor, alarm relay CM442/CSF48

Kit: basic module BASE2-L

Kit CM442: basic module BASE-H

power supply 100 - 230 V AC 50/60 Hz 2x 0/4..20mA Out 2x digital sensor, alarm relay

Kit CM442: base module BASE2-H

Kit: 1x set of terminals basic module

CM442/CM444/CM448/CSF48/CSP44

Kit: module ETH

(+Webserver) extendable via upgrade code to Modbus TCP or EtherNet/IP CM442/CM444/CM448/CSF48 CM442R/CM444R/CM448R

Kit CM442R Enclosure for cabinet mount

Kit CM44xR Covers for touch protection

Kit: external graph.display, cabinet

installation, plastic, navigator+softkeys, incl. cable IP66 CM442R/CM444R/CM448R

Kit: external graph. display, portable

commissioning, plastic, navigator+softkeys, incl. cable IP65 CM442R/CM444R/CM448R

Kit CM44xR Servicedisplay: Cable+Grommet

Kit : module AOR

2x Relay, 2x 0/4..20mA Out CM442 / CM444 / CM448 / CSF48 CM442R / CM444R / CM448R

Kit: module 2R

2x Relay CM442 / CM444 / CM448 / CSF48 CM442R / CM444R / CM448R

Kit: module 4R

4x Relay CM442 / CM444 / CM448 / CSF48

Kit: 1x set of terminals module 4R

CM442/CM444/CM448/CSF48

Kit: module 2AO

2x 0/4..20mA Out CM442 / CM444 / CM448 / CSF48 CM442R / CM444R / CM448R

Kit: 1x set of terminals module 4AO

CM442/CM444/CM448/CSF48

Kit: module 2AI

2x 0/4..20mA In CM442 / CM444 / CM448 / CSF48 CM442R / CM444R / CM448R

Kit: 1x set of terminals module 2xAI,485

CM442/CM444/CM448/CSF48

Kit: module DIO

2x digital in, 2x digital out CM442 / CM444 / CM448 / CSF48 CM442R / CM444R / CM448R

Kit: 1x set of terminals module DIO

Kit: module 485

(+Webserver) Extendable via upgrade code to Profibus DP or Modbus RS485 or Modbus TCP or EtherNet/IP CM442/CM444/CM448/CSF48 CM442R/CM444R/CM448R

Upgrade Kit: Modul 485 + Profibus DP

(+Webserver) CM442/CM444/CM448/CSF48 CM442R/CM444R/CM448R

Upgrade Kit: Modul 485 + Modbus RS485

(+Webserver) CM442/CM444/CM448/CSF48 CM442R/CM444R/CM448R

Upgrade Kit: Modul ETH + Modbus TCP

(+Webserver) CM442/CM444/CM448/CSF48 CM442R/CM444R/CM448R

Upgrade Kit: Modul ETH + EtherNet/IP

(+Webserver) CM442/CM444/CM448/CSF48 CM442R/CM444R/CM448R

Upgrade code: HART

digital communication (provide serial number of device) CM442 / CM444 / CM448 / CSF48 CM442R / CM444R / CM448R

Upgradecode: 2 digital sensor inputs

(provide serial number of device) CM442 / CSF48

Upgrade code: Profibus DP f. module 485

Enter this code to change active fieldbus protocol to Profibus DP (provide serial number of device) CM442 / CM444 / CM448 / CSF48 CM442R / CM444R / CM448R

Upgrade code: Modbus RS 485 f.module 485

Enter this code to change active fieldbus protocol to Modbus RS485 (provide serial number of device) CM442 / CM444 / CM448 / CSF48 CM442R / CM444R / CM448R

Upgrade code: Modbus TCP f.module 485

Enter this code to change active fieldbus protocol to Modbus TCP (provide serial number of device) CM442 / CM444 / CM448 / CSF48 CM442R / CM444R / CM448R

Upgrade code: Feedforward control

Upgrade code: Feedforward control requires 0/4..20mA Input or digital communication (provide serial number of device) CM442/CM444/CM448/CSF48 CM442R/CM444R-CM448R

Upgrade code: Measuring Range Switch

Upgrade code: Measuring Range Switch requires digital Input or digital communication (provide serial number of device CM442/CM444/CM448/CSF48 CM442R/CM444R/CM448R

Upgrade code: EtherNet/IP f.module 485

Enter this code to change active fieldbus protocol to EtherNet/IP (provide serial number of device) CM442/CM444/CM448/CSF48 CM442R/CM444R/CM448R

Upgrade code: Modbus TCP f.module ETH

Enter this code to change active fieldbus protocol to Modbus TCP (provide serial number of device) CM442/CM444/CM448/CSF48 CM442R/CM444R/CM448R

Upgrade code: EtherNet/IP for module ETH

Enter this code to change active fieldbus protocol to EtherNet/IP (provide serial number of device) CM442/CM444/CM448/CSF48 CM442R/CM444R/CM448R

Upgrade code: Chemoclean Plus

requires relays or digital outputs or digital fieldbus communication and optional digital inputs (provide serial number of device) CM442/CM444/CM448/CSF48 CM442R/CM444R/CM448R

Upgradecode Heartbeat Verifi.+Monitoring

(provide serial number of device) CM442/CM444/CM448/CSF48/CA80 CM442R/CM444R/CM448R

Upgr.code:EtherNet/IP+Webserver f. BASE2

Upgr.code: Modbus TCP+Webserver f. BASE2

Upgrade code: Webserver for BASE2

Upgr.code: PROFINET+Webserver for BASE2

SD-Card, 1GB, Industrial Flash Drive

.

SD-Card with Firmware, 1GB

Industrial Flash Drive, Liquiline firmware for 4-wire platform CM442 / CM444 / CM448 / CSF48

Spare RFID TAG

Consists of: RFID TAG, fixing wire, crimp sleeve.

Marking Tagging (Attention: select option and enter text in 995)